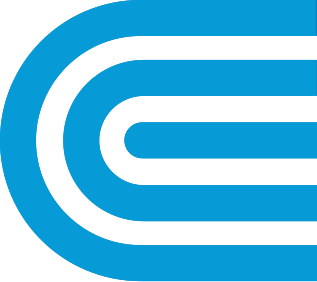 The nation is in transitioning toward a clean energy future as efforts to manage climate change take hold. Offshore wind is an impactful resource to include in the region's future energy portfolio, offering clean electricity production that can help meet customers' present and future energy needs. The federal government continues to open new leases in the Atlantic Ocean to companies eager to develop offshore wind farms, and individual states continue to move forward to meet record-setting offshore wind goals.
How We Support Offshore Wind
Con Edison Transmission (CET) is an active offshore wind transmission developer in the Northeast and Mid-Atlantic and has participated in solicitations and proposed projects in New Jersey and New York. As a leading transmission development company, CET's mission is to support offshore wind generation owners to deliver transmission solutions that enable a clean energy future. Our involvement includes developing and advocating for innovative and cost-effective offshore wind delivery infrastructure, including mesh networks and shoreline power corridors that are necessary to support the substantial amounts of offshore wind energy needed to meet customer's clean energy needs.
Our delivery infrastructure designs and leadership are critical to meeting the challenges of delivering offshore wind through dense urban centers along the eastern seaboard. Offshore wind generation needs to connect to the existing onshore electric infrastructure, wading through long distances of underwater and then underground pathways, through onshore communities that require complex solutions. CET's offshore delivery infrastructure designs leverage the use of strategic interconnection points that require minimal upgrades, and dedicated and expandable power corridors through routes that promote reliability, resiliency, and future growth.
In all our projects, we seek to create partnerships that achieve the best results for customers, mitigating bill impacts and using a community-first approach to emphasize the importance of job creation, use of union labor, and investment in domestic supply chains. In addition, we are working with federal and state agencies to advocate for application of federal incentives which further reduce costs to customers to build out offshore wind.
Learn more about our offshore transmission activities in New Jersey, New York, and New England.
New York
In New York, CET has participated in all aspects of offshore wind transmission, including:
New York State Energy Research and Development Authority (NYSERDA)'s offshore wind solicitations as a transmission partner with offshore wind developers, as well as;
in the NYISO's Long Island Public Policy Transmission Need (through its NY Transco partnership), which is a solicitation for a comprehensive onshore transmission solution to enable offshore wind delivery from the south shores of Long Island to the rest of New York.
The development of power corridors and strategic interconnections are critical to successfully advancing offshore wind generation. CET advocates for cost-efficient designs, independently owned transmission and offshore transmission meshed networks which will be essential for efficient and reliable operation and future expansion of the offshore transmission grid.
New Jersey
CET bid the Clean Link New Jersey project into the PJM and the NJ Board of Public Utilities' 2021 State Agreement Approach Proposal Window to Support New Jersey Offshore Wind. The designs utilized in Clean Link New Jersey embraced the power corridor concept to provide a cost-effective opportunity to install multiple power import cables to maximize capacity transfer and minimize disruption to the shore communities hosting the offshore wind delivery infrastructure. Clean Link New Jersey is also designed with a cost-effective meshed network of offshore platforms to create a level of reliability that has not yet been achieved for U.S. offshore wind.
We continue to work with developers to provide solutions that best meet the needs of the New Jersey and New Jersians.
Learn more about Clean Link New Jersey.
New England
CET has been active in New England for several years developing transmission solutions to connect renewable energy sources to the existing grid. We are exploring opportunities to partner with developers to create innovative offshore delivery infrastructure proposals that facilitate reliable, resilient, and expandable offshore wind connections to shore and the existing grid.